English information about Sveriges Nya Raskattförening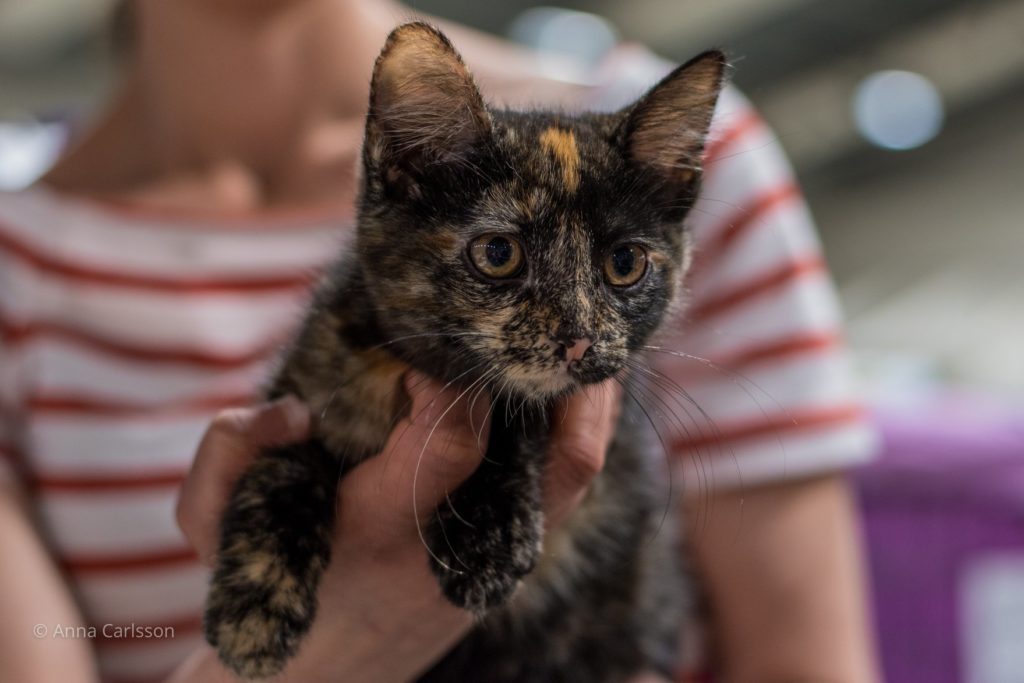 SNRF Issues Pedigrees for Pedigree Cats and Promotes Healthy Cat Breeding
You can turn to us if you want help in questions regarding breeding and registration of pedigree cats. Our experienced breeders can help you in choosing the right breeding cat. Or if you have any other questions.
From our Pedigree Secretary you can get information about how to register your cat, how to get a Cattery Name, and so on.
SNRF is a Part of World Cat Federation, WCF
SNRF is the oldest cat club (outside FIFe) in Scandinavia who has joined WCF as a full member club. SNRF collaborates with all different federations and independent cat clubs from all over the world. We encourage good friendship and good animal husbandry.
You can also be a part of SNRF, by joining us as a member.
Full Membership € 31/year
Transfer of Cattery Name € 20
Transfer of Pedigree € 16
New Cattery name € 75
New Pedigree € 16
SNRF's bank account:
11 69 49 -9
IBAN SE47 9500 0099 6026 0116 9499
Treasurer's address:
Sveriges Nya Raskattförening
c/o Mattsson
Eriksgatan 9 A
S-752 18 Uppsala
Sweden
SNRF's international bank info:
Nordea
BIC code (SWIFT-adress): NDEASESS
SNRF wants to increase the Status of the Cat
Regarding the view of the cat, there has been radical changes over the last decades. Today, the cat is no longer a "barn cat"; it has become an appreciated pet and member of the family. They have become a wonderful company for many lonely people in our modern world. For children it is a faithful friend, and it is our duty to look after and care for our friend in the best way possible.
SNRF is constantly promoting to increase the cat's status as pets and to create public opinion against poor cat behavior. We do this through posts in the press debate, information in connection with cat exhibitions and through financial contributions to cat rescue homes.
Our History:
Sveriges Nya Raskattförening, abbreviated as SNRF, was founded in 1965. At that time, SNRF was a so-called "independent club", which was a common form of cat association at that time. During 45 years, we stood outside all organizations and unions.
But times are changing. From January 1st 2010, a new arrangement for the former independent clubs in Sweden and Norway emerged: We joined Word Cat Federation, WCF.
WCF organizes about 280 member clubs worldwide.
SNRF Believes That:
All cats, no matter pedigree, have the right to good care, good food, regular veterinary checks and a loving home.
Domestic pets should not be bred, i.e. have kittens. There are too many non-wanted cats in this world already!
Cats in urban areas should be kept indoors, only going outdoors in a controlled way, for example in a harness and leash, a secure cat run and so forth. No other animals are allowed to run free without supervision!
Activities in SNRF
SNRF organizes club meetings where topics like genetics, health care, coat care and preparation, breeder information, steward education, and so on are discussed.
SNRF organize at least two international two day shows every year. We invite judges from all over the world in order to get a variation in the judging of the cats. Members of SNRF participate in the work around the shows. That strengthens the unity in the club.
SNRF provides information through our club magazine, Mästerkatten, with four editions per year, and through our website.
We constantly work for god cat keeping and also work to prevent cruelty towards animals.
Cat Shows
All shows that are organized by SNRF complies with the WCF rules and national appendix. WCF has rules regarding judges' education and keeps a register over member judges.
Open doors! In the whole World Cat Congress (where World Cat Federation is a member) it's Open Doors. Meaning that everyone participating in a cat show, no matter which federation they belong to, are welcome to show their cats on a WCF show.
Welcome to show your cat with us!
Cattery Names and Pedigree Registry
WCF has a central cattery name register. Full member clubs send in their own and their sub-clubs cattery name applications to this register for approval.
WCF do not have a central pedigree register. Each full member club makes the rules and takes care of their own register. The pedigrees from the sub-clubs are handled by the mother clubs pedigree registrar.
The WCF Associations in the Nordic Countries
From January 1st, 2010, a new era started for the former independent cat clubs in Sweden and Norway. During 45 years we have been outside all federations. Now all clubs have joined World Cat Federation, WCF, situated in Germany.
WCF is one of many cat associations in the world and has approximately 280 member clubs distributed on six continents.
There are three types of club memberships within WCF.
Club Types Within WCF
FULL MEMBERSHIP


A club can apply for full membership in WCF. A full member club must have at least 100 members and can apply for approval by The General Assembly meeting. Until approval the club is under patronage (supervision) of full member club.
SNRF has full membership in WCF.
PATRONAGE CLUB


If a club has less than 100 members, it continues to be a patronage club. A patronage club does not have the right to vote at the GA-meeting.
TRAINEE CLUB


This club is under supervision from a full member club.

A WCF-club, no matter what kind of membership type, decides independently over it's own activities, arranges meetings, do it's own club magazine, have it's own website, issues pedigrees and so on.